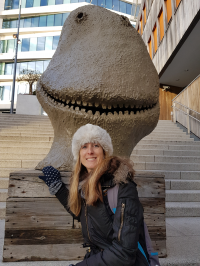 Alice Piercy
With over ten years' experience across a number of industries, from radio and TV to finance and hospitality, I am passionate about writing concise and accessible copy that is perfectly tailored to its audience and platform.
I'm a (friendly) fiend when it comes to attention to detail. I have a keen eye for spelling and grammar, and enjoy the satisfaction of writing copy that's lively and free of embarrassing, not to mention distracting, typos.
Always curious, an empathetic listener and endlessly patient, I love getting to the heart of a brief and delivering above and beyond.
Expertise Crafting lovely, grammar perfect wording for websites, newsletters, blog posts, promotions, ad campaigns and more.
Skills Aside from being able to speedily recite the alphabet backwards, I'm pretty skilled at writing on a number of subjects from luxury hotel brands, new restaurant concepts, tips for banking customers and the best kitchenware items. To name a few.
Location London or remote